Drummond House
---
Drummond House is the first project of Eagles Nest Association of Waterdown. This unique partnership was developed through a vision of Debra Tigchelaar, and Ross and Linda Drummond who graciously donated the use of their 1896 Queen Anne Heritage home with the following purpose: To touch the lives of women and children by offering them temporary housing with practical assistance and compassionate care based on the teaching of Jesus Christ. While at Drummond House, families are given opportunities to be supported through the following services:
Individually designed programs (Weekly coaching sessions)
Teaching and education
Counseling
3R Program
Parenting education and support
3 to 6 Month Stay
Spiritual support and prayer
I believe that no person should be in a place of making life changing decisions while in a state of crisis. With rest, love and encouragement in a supportive environment, the journey toward healthy choices for a woman and the future of her children can be nurtured.Debra Tigchelaar, Executive Director, Eagles Nest Association of Waterdown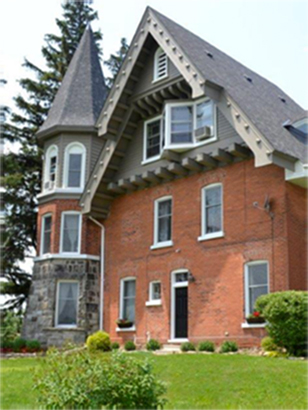 About the House
Drummond House is a large family home located in a beautiful peaceful country setting. The facility accommodates up to four families. Each family has their own room and meals are shared in a large warm dining room.
Mail a donation to:
Eagles Nest Association
PO Box 1391
Waterdown, ON L0R 2H0
(Cheques made out to Eagles Nest Association)